I live in Lagos, Nigeria. If you are familiar with this location, you'll agree with me when I say this place is synonymous to stress and suffer head. For my readers abroad who have never been to Lagos, I'd say it is easily comparable to New York City, maybe worse.

Here in Lagos, everyone is always on the rush. People spend hours on the road due to excessive traffic and then have little time to rest. Couple this with other issues that come with work, school, finances and simply being a human being. Think of how it could possibly affect a person's mental, emotional and physical wellbeing and you'll realize that self care is actually a necessity, not just for people living in Lagos but for every human being because whether we like it or not, life will always come with problems.

If you do not know what self care is, in simple terms, it means to take care of oneself. It is any self initiated activity we engage in to take care of our physical, mental and emotional health. It helps us attain a more balanced and productive life.

I know a lot us try to practice self care during our free time or as a reward for hard work, maybe because of my article on productivity, haha (you can read it here if you haven't). But you need to know that taking out time once in a while to intentionally take care of yourself will definitely not have a long lasting effect on your life. Instead of that, you should consider ways you can include self care in your daily routine. Wondering how? I got you!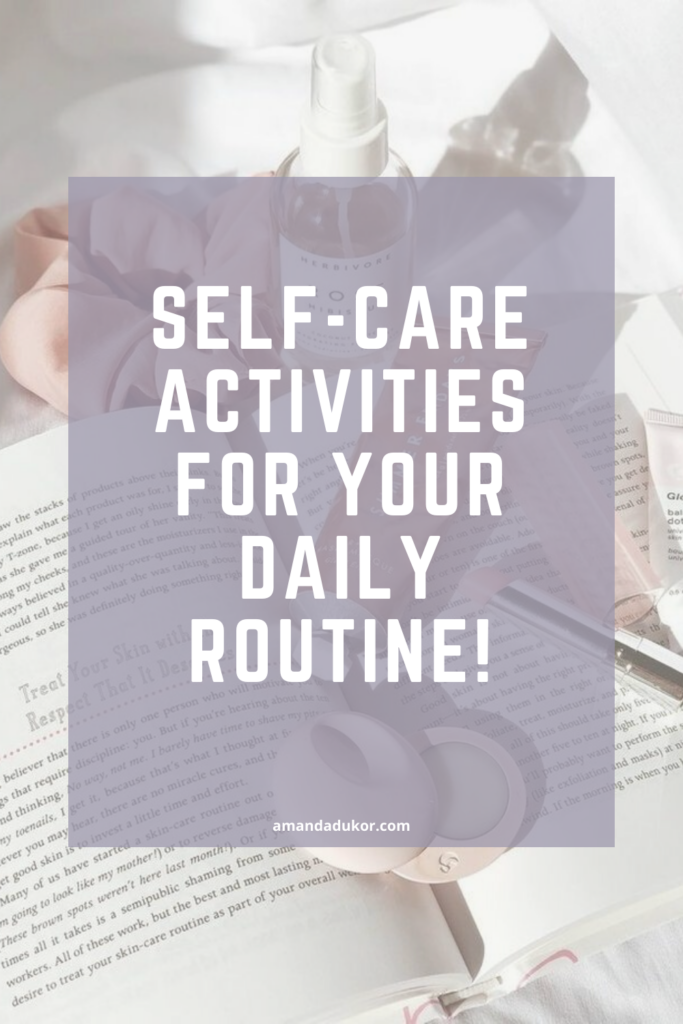 Daily exercise
Go for a morning run/jog, do some stretches, take a walk, dance, get active! It does not have to be anything too strenuous. Do this every morning and your entire body system will thank you for it.
Drink enough water
I am pretty sure we've heard this a thousand times but it really cannot be over emphasized. Drink water! Your organs need it, your skin needs it. We constantly lose water throughout the day through sweat and excretion so we need to drink enough water every day to prevent dehydration. It is recommended that we drink about two litres of water daily. To track your water consumption, you can get yourself a calibrated water bottle which you can carry around with you.
Get enough sleep
I know this can be hard. Right now, as I write this, it's few minutes past one in the morning and I'm probably going to be up for work by 5:30 am. Don't be like me because I know I'm definitely going to suffer for it later in the day. It's never a good idea to deprive your self of a good night's rest if you're trying to be healthy and productive.
Eat healthy
Unhealthy foods are very attractive and tasty. But eating healthy will definitely make you feel your best and will save you from a lot of health issues in the long run. Eat a well balanced diet with enough veggies!
If you are able to incorporate these into your daily routine, you would be actively practicing self care and improving your total well being. Of course this shouldn't stop you from giving yourself a special treat once in a while, in fact you should!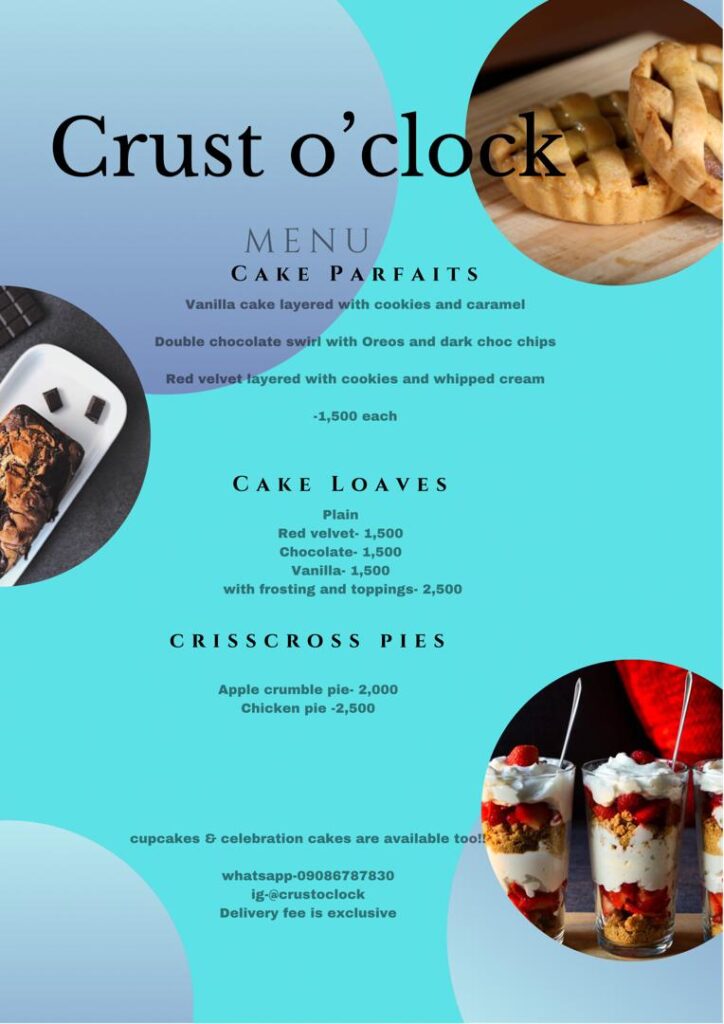 Thinking of where to get cakes, pastries and other desserts in Lagos, Nigeria? Perhaps you want to give yourself or your loved ones a special treat… Search no more! Crust o'clock is ready to serve you at very affordable prices. To place an order, contact us on WhatsApp here or you can visit our instagram page @crustoclock