Hi bestie! Sooo sometime this year, I got a package from Tiam, a pretty popular skincare brand and I've super excited about it so much that I decided to share it here!
Prior to all this, Tiam is a brand that I'd always wanted to try. Matter of fact, I was going to get some of their stuff on my next skincare purchase at the time when I found out I was going to be sent some products.
Tiam has had a campaign going on for a while now called 'Make Me Shine'. The entire point of this campaign is to provide skincare for people based on their skin concern. So you can visit their website and literally shop based on the skincare condition you're trying to combat and I think that's pretty cool. My box contained products for skin dullness and hyperpigmentation. I chose that because I recently had acne break outs and got some post-inflammatory hyperpigmentation.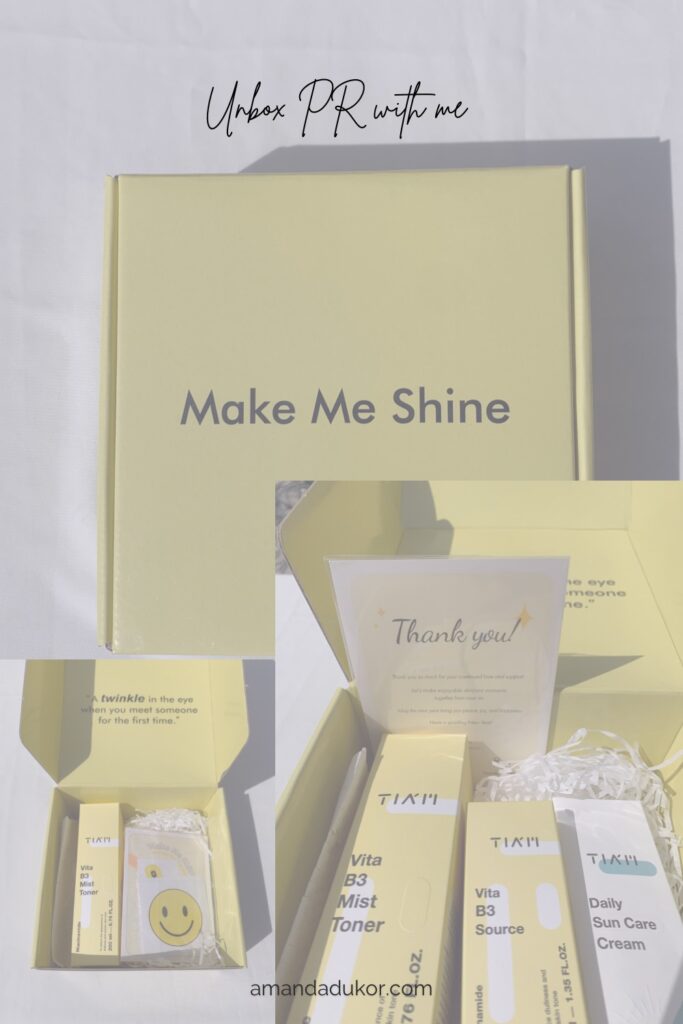 A look in my box
It came in this yellow box which had cutest quote on it!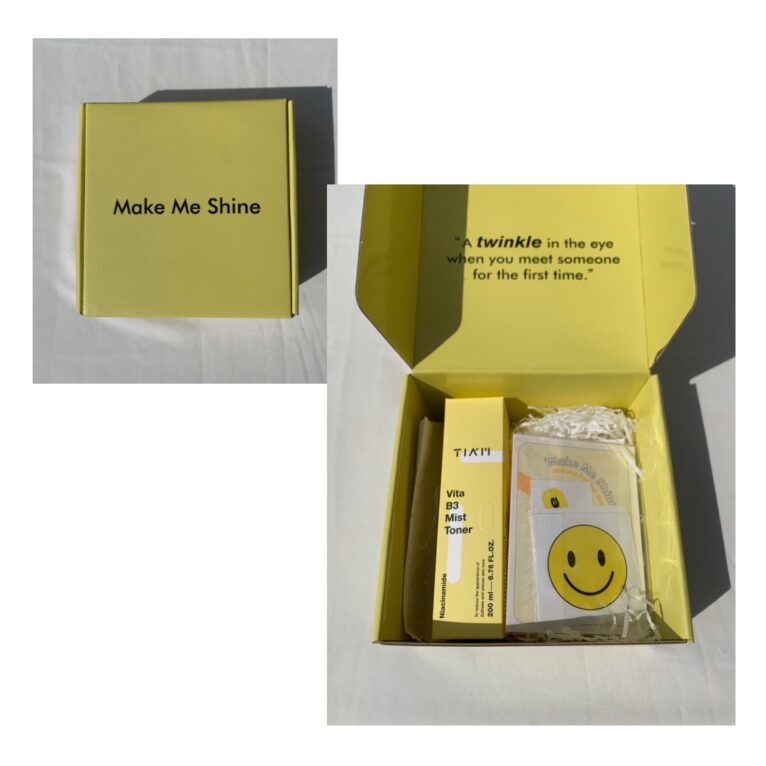 A small pack containing a cute note from the founder of the brand and some stickers that spark joy? Count me in!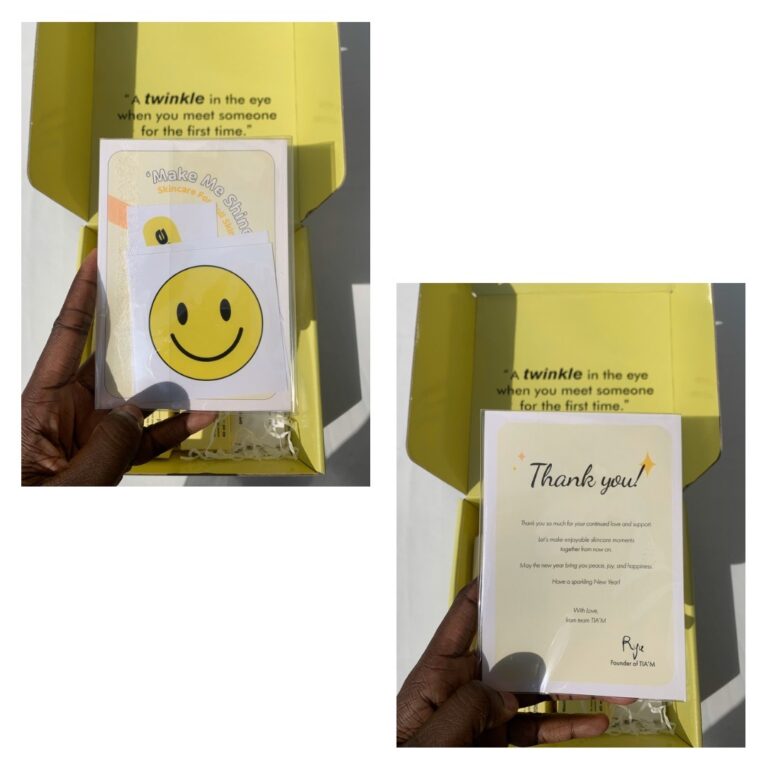 The Products
Tiam Vita B3 Mist Toner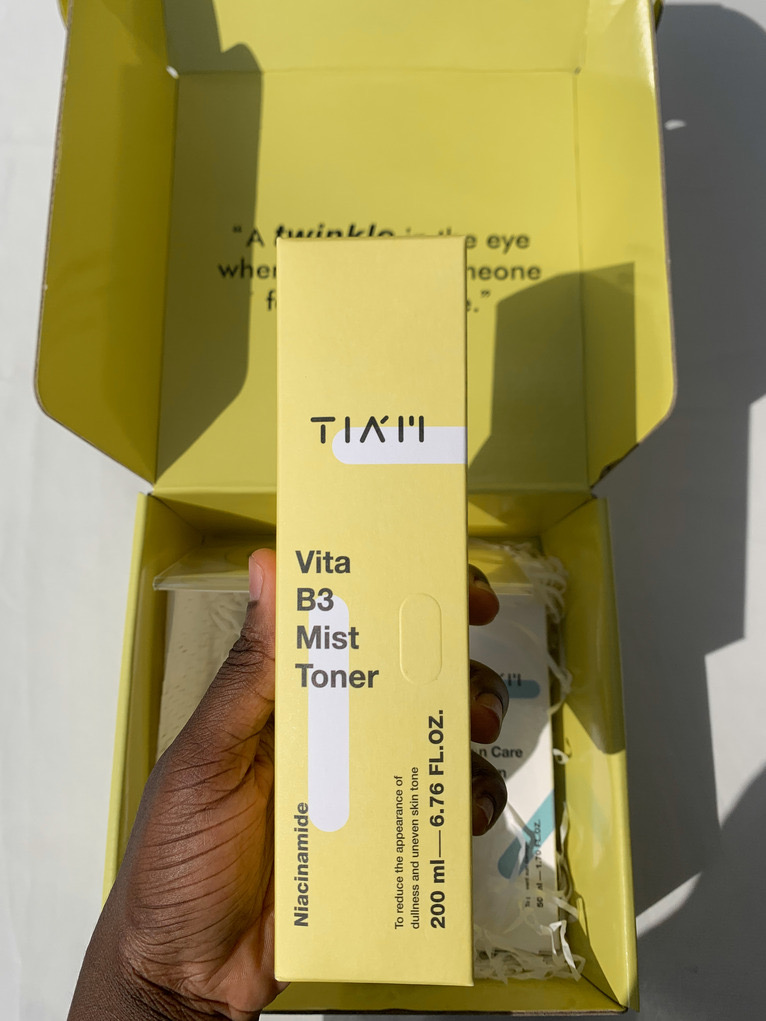 The Tiam Vita B3 Mist Toner comes in a spray bottle which is honestly super convenient to use because now I can apply my toner directly on my face. All I have to do is to rub it in afterwards. 
Going through the ingredients list and I found out that it contains Vitamin C and Tranexamic acid! Hyperpigmentation is shaking😂 
Tiam Vita B3 Source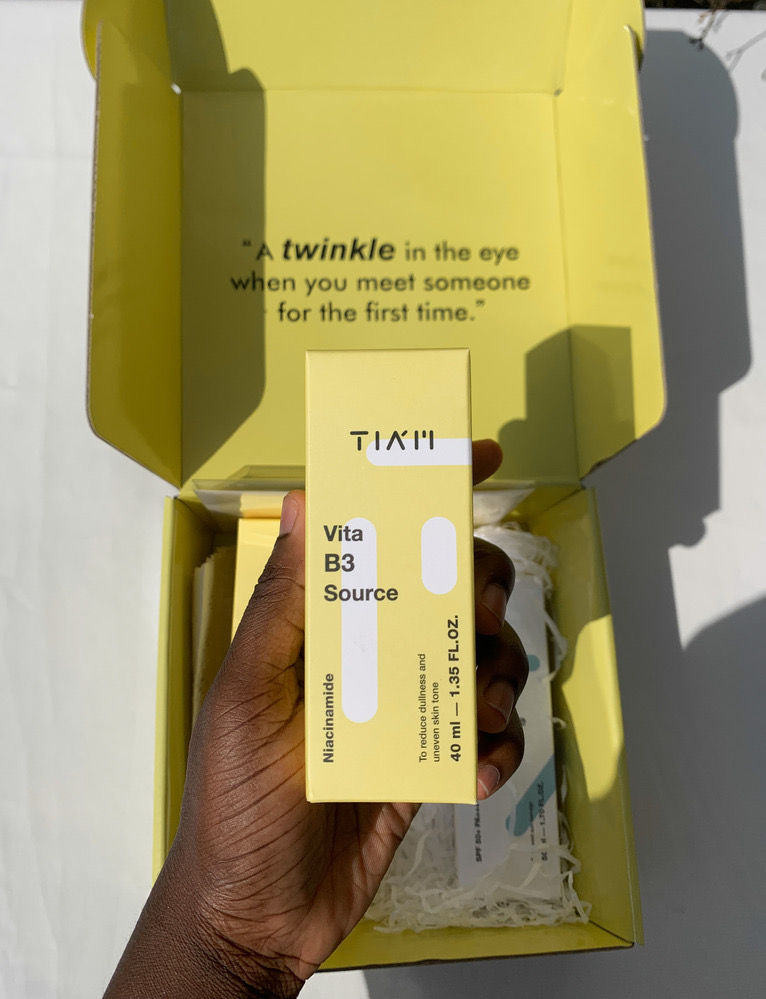 The Tiam Vita B3 source serum is undoubtedly one of the most popular products I've seen from Tiam and I'm really excited to see how well it works on my skin! I have read reviews on this product from some of my favourite blogs like A Dash of Iruoma and Cassie Daves so ofcourse I was bound to try this out at some point. 
Asides niacinamide which is its primary ingredient, this also contains Alpha Arbutin. Again, I say hyperpigmentation where?????
Tiam Daily Sun Care Cream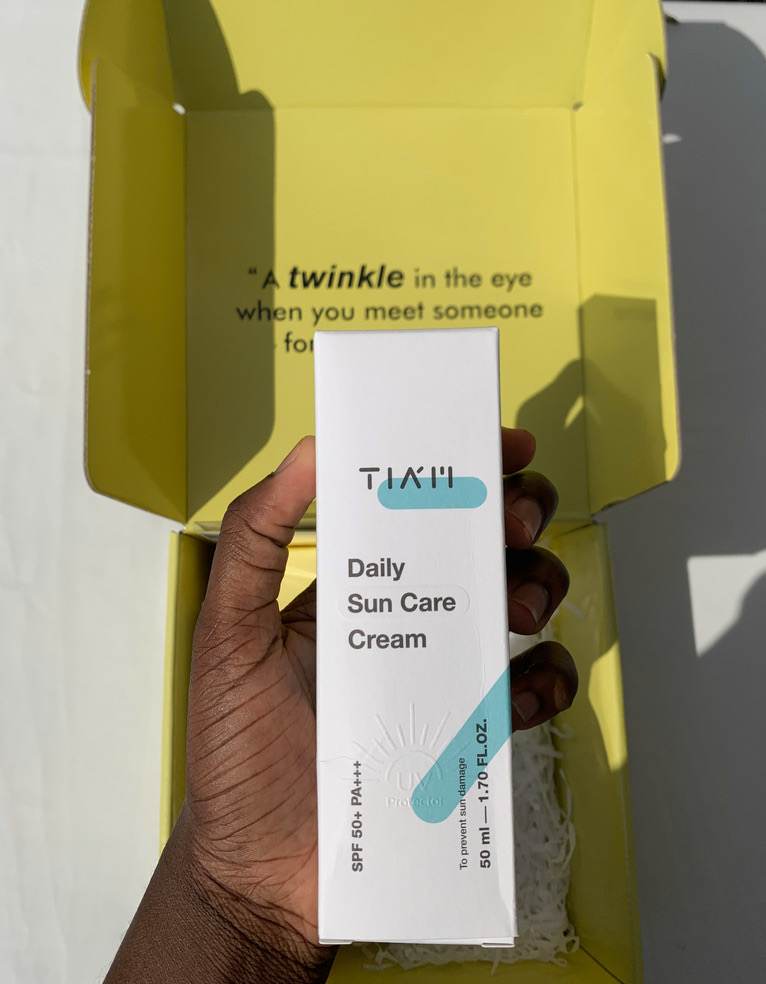 Finally we have a sunscreen from Tiam which is a MUST if you're trying to combat hyperpigmentation and skin dullness. I'm always excited about new sunscreens and this isn't any different.
I can't wait to try these out and review them here on the blog.
Catch up on my instagram with this unboxing video I did🫶🏾
View this post on Instagram