Hii guyssss. From the title, you can already guess what this blog post is about; it's review timeeeee! I will be reviewing my most random skincare purchases, that is, products I got on impulse, either on days I was really stressed out or simply just BECAUSE. Meaning that I didn't put too much thought into purchasing them (which I would never do on a normal day btw). Keep reading to see if I made the right decision at the end of the day and if I will be repurchasing any!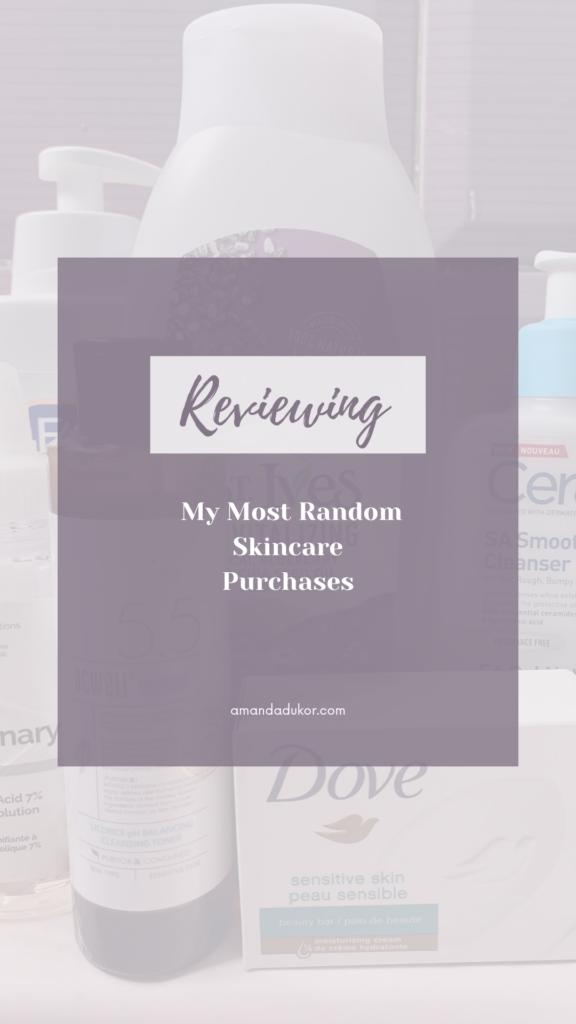 Ives Revitalizing Acai, Blueberry & Chia Seed Oil Body Wash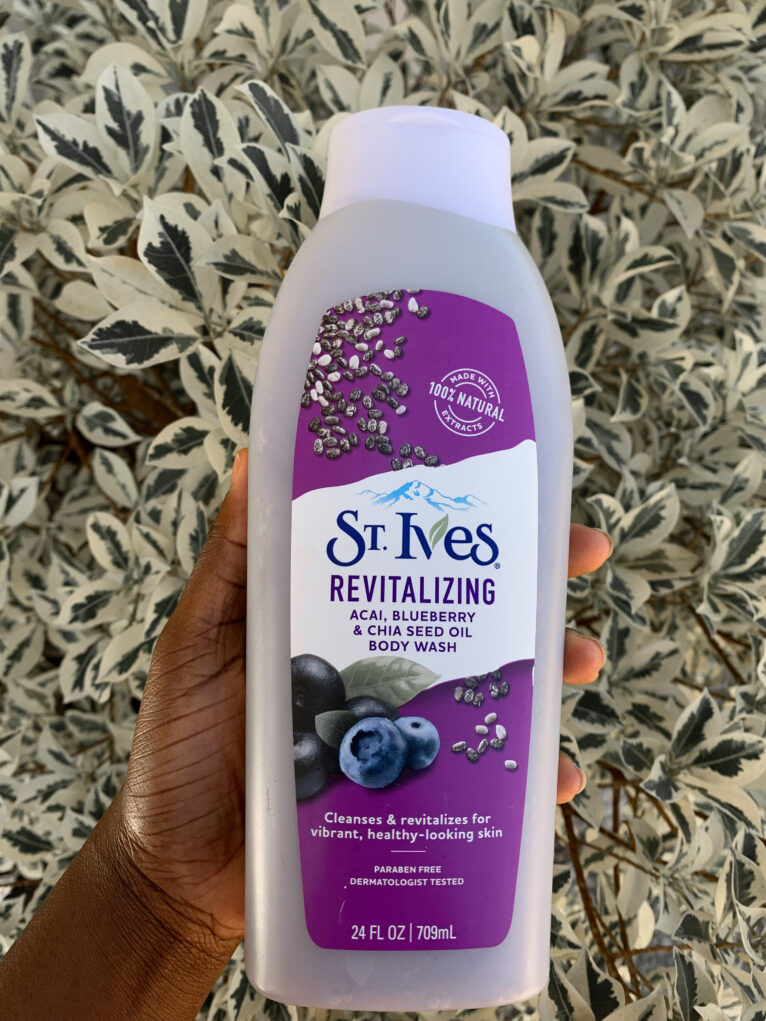 First, I strongly believe St Ives should be short for Scent Ives because this body wash smells like heaven! I have used St Ives lotions in the past, but I had no plans of getting the body wash until I visited a skincare store to shop for some people. I honestly don't know my real motivation for buying this wash at that point because I literally have way more important things on my to-buy list waiting for my attention. But I see it, I like it, I want it, I got it (x2 speed). 
Verdict: Although the scent doesn't last for too long, it's the type of body wash that'll leave your entire bathroom and room smelling nice while it lasts. I don't like to use this every day, not that it's terrible or anything. But I prefer to use it when I'm stressed (think aromatherapy) or just on random days, to be honest. Also, I don't use it on my face – I generally avoid using scented products on my face because they usually give my facial skin a weird texture and sometimes acne. In summary, this body wash is what I'll call a feel-good, self-care, good vibes type of product. I don't think it does anything significant for the skin except cleansing as it contains no active ingredient (correct me if I'm wrong). That being said, I think I'd repurchase. Maybe a different variant, but yes.
CeraVe SA Smoothing Cleanser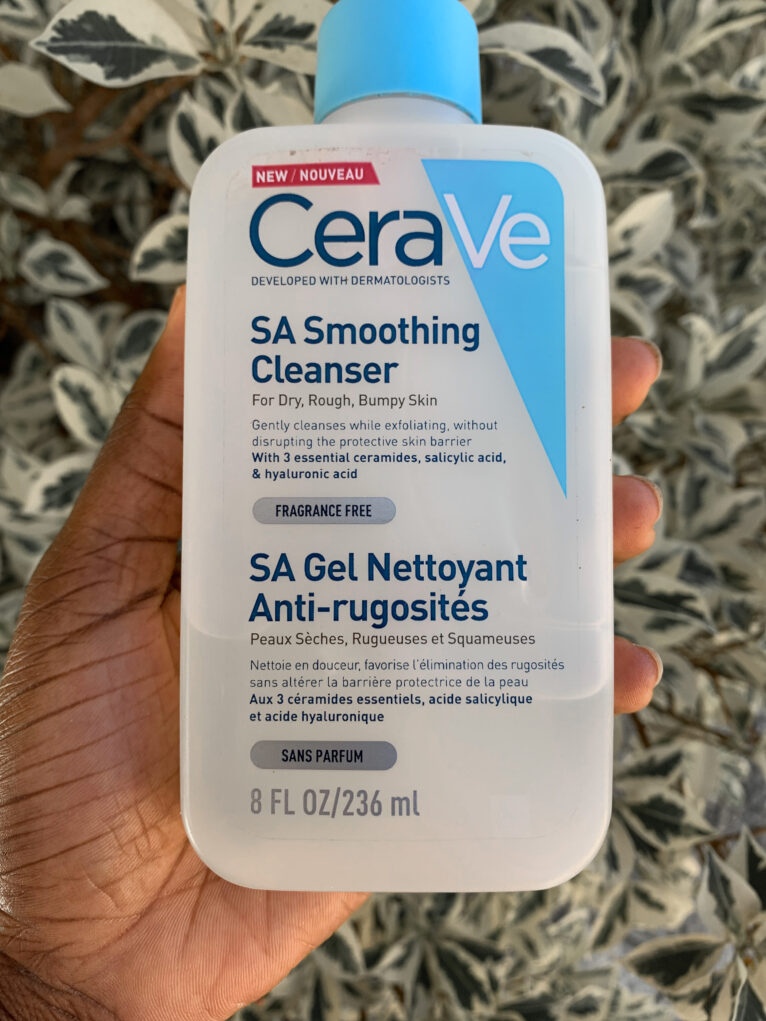 I got this cleanser at a very difficult time for me in school. Buying new stuff makes me happy generally so on a random day during that period, I got this salicylic acid cleanser to feel better. However, a day after placing my order, I got really worried. I already had two acid products working perfectly fine for me, so I definitely did not need a salicylic acid face wash because that would mean over-exfoliation, which is terrible for the skin barrier. But I had already ordered it, so I just found a way to balance everything.
Verdict: The first time I used it, I felt my skin burn, and I was tempted to stop, but what would happen to my money?? I gave it a week to see if my skin would adjust, and it did! I can say this product reduced hormonal acne breakouts for me. Nothing dramatic, but it did a thing. Although, this is a good product, and I'm actually on my second bottle. I don't think I will be repurchasing. I want my next primary cleanser to be something refreshing or super hydrating.
Dove Sensitive Skin Beauty Bar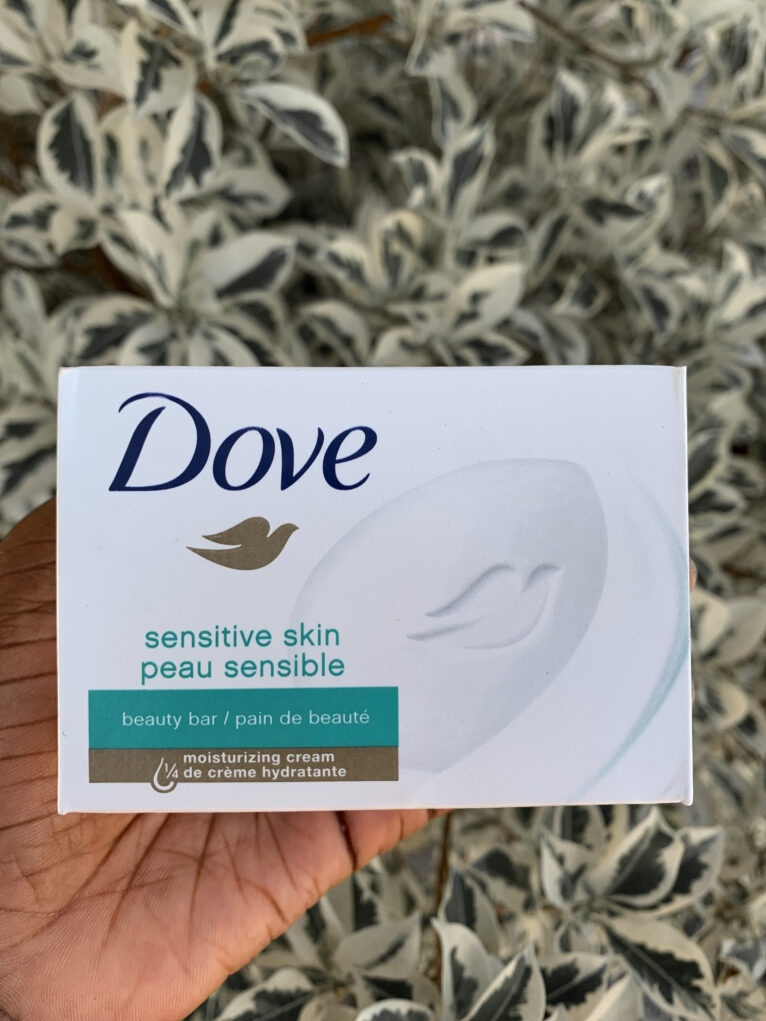 On the day I bought this, I was trying to get a cleanser for my mom, but for some reason, I couldn't find a cleanser with what I wanted. So I gave up on that and went for a toner with the actives I had in mind. At that point, I was tired and hungry and just wanted to get something and leave. Then I saw the dove soap and bought it. Nope, not one bar, guys. A pack of 6. To be fair, I at least made sure it wasn't one of their scented soaps because it was supposed to be gentle enough for the face. 
Verdict: I tried this 'beauty bar' as it's called, and it was pretty decent. If you have sensitive and/or dry skin, you would absolutely love it because it lathers well, leaves your skin feeling moisturized after cleansing, and will most likely not irritate it. Also, if you have been looking for a more budget-friendly cleanser for your face, you can try this out. I won't even lie and say this is a miss, but it's not just for me, so I won't be repurchasing.
The Ordinary Glycolic Acid 7% Toning Solution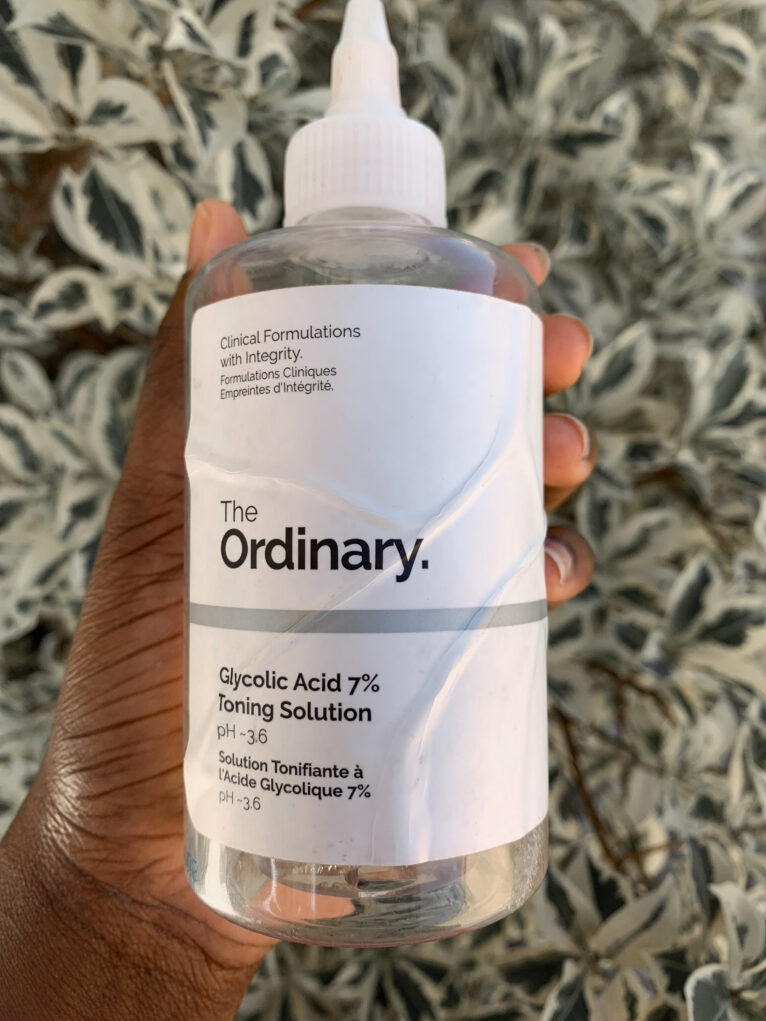 This glycolic acid toner is yet another product I bought while writing tests in school. Prior to that, a friend had spoken about it on her stories once. So that evening, I ordered it as a reward for all my hard work which I think very valid.
Verdict: Now that I think about it, I've had this for about a year, and it's still not empty. Of course, I don't use it every day, and I use it only at night. Still, I'd say it's a budget-friendly acid toner for chemical exfoliation if you don't want to repurchase your exfoliator every few months.
This product claims to improve skin radiance, clarity, and texture; however, I think the only thing I noticed after using it for a while was that my dark spots faded a bit. It may have done some other good stuff on my skin, but I didn't notice. Also, if you have sensitive skin, I wouldn't advise you to get it as your skin might not react well to it or at least do a patch test before using it. Will I repurchase this? No, simply because I'm tired and bored of using it. One year is a lot.
Acwell Licorice pH Balancing Cleansing Toner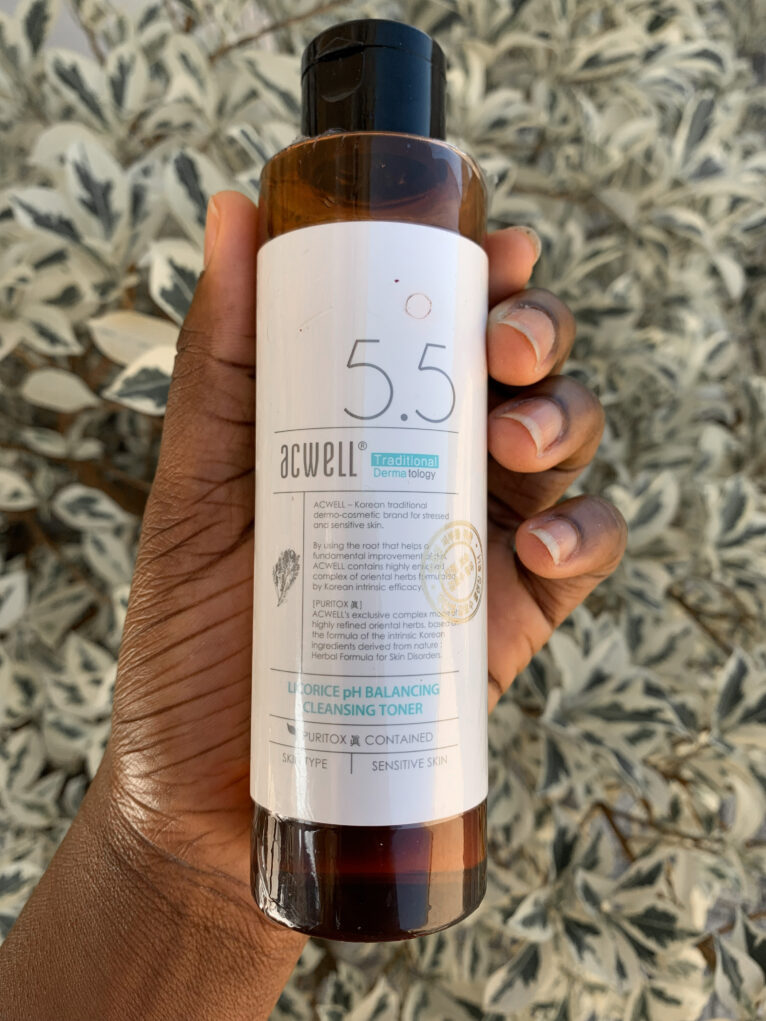 Before I got this toner, I planned to buy the Good Molecules niacinamide toner. I told some friends about it, and they said I should try this instead. I wasn't going to take their advice because I had my planssss. Fortunately or unfortunately, on the day I was to buy my niacinamide toner, it was out of stock or something, and I didn't want to start looking at other online stores considering how hard it can get to find online skincare stores with reasonable prices. I also didn't know Good Molecules Nigeria existed at that time, so I got this Acwell licorice toner instead.
Verdict: This is one of those products I have that genuinely make me happy. This toner cleanses the skin, hydrates it, and balances its pH; plus is excellent for sensitive skin. But what I really like about it is the hydration and subtle glow it gives. I started using this toner, and a week later, I'm getting compliments on my skin. I might still buy the Good Molecules niacinamide toner later, but I'm definitely repurchasing this!


E45 Dermatological Moisturizing Lotion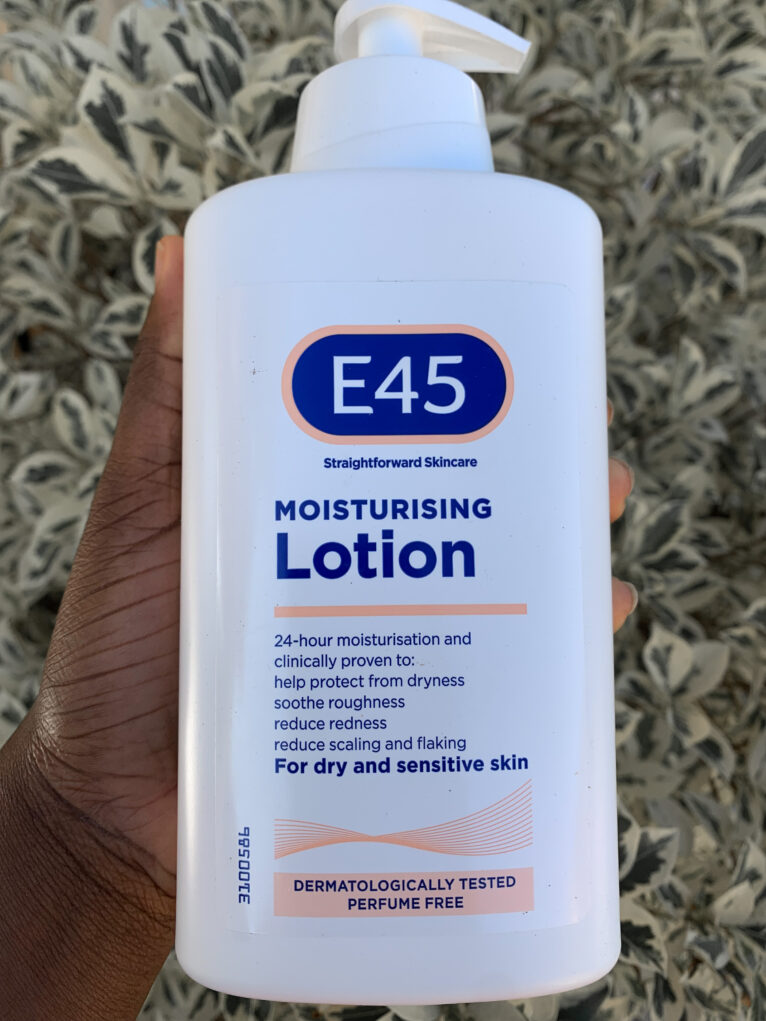 So this wasn't supposed to be on this list since we're reviewing my random skincare purchases. However, for some reason, I want to review six products today so let's call this an honourable mention. I started using this lotion when I noticed that I reacted badly to heavily scented moisturizers on my face. I went home and saw that my mom had purchased this moisturizer for the house (I think). So I took one for myself and started using it.
Verdict: When this brand put 'straightforward skincare' on their bottle, they meant it. It does its job pretty well, nothing extra, no drama, no scent, just moisture. I'm repurchasing because I'm happy using it, and I've not seen something else that works for me yet. So, until then.
Hope you enjoyed this post as much as I loved writing it! Don't forget to share with your friends that like this kind of stuff and leave a comment on what you'd like to see on the blog; I'm always taking notes. x